COASTERS FOR THE CARD TABLE
Protect that lovely card table with card motif coasters! There are so many and of such lovely variety, we've started a whole page just for coasters.
The Container is as important as the coaster!
Wood Burned Hand Painted on Etsy
Fun coasters on Amazon.com. Click on image to find.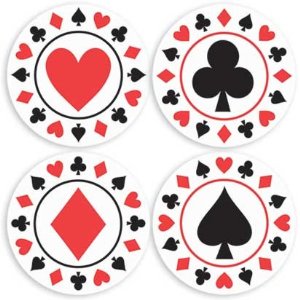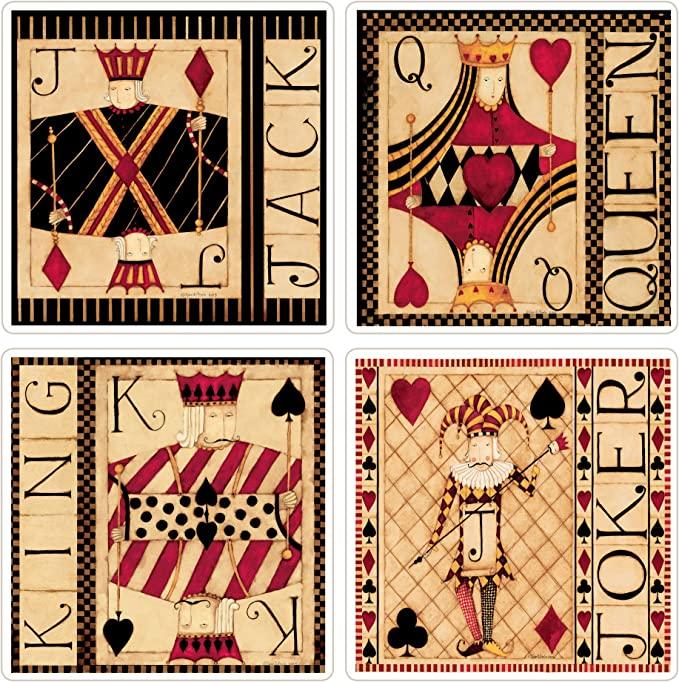 Two different sets of 4 amusing bridge themed coasters. Each coaster has a witty slogan (many slightly saucy and a pun on bridge terminology).
Set of 4 coasters from The Bridge Shop in Australia