Jewelry for Card Lovers
A little bling and suddenly luck is on your side!
On this page you'll find necklaces, charms, rings, pendants, chains, cufflinks, money clips, belt buckles, watches, pins, brooches, beads, and life master pins.
YOU'VE EARNED IT!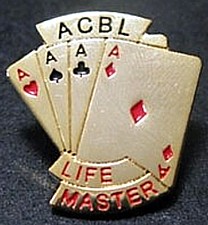 Variety of pins from Baron Barclay Bridge Jewelry
Name Tags
Help players in your club make connections!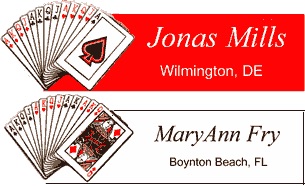 Pendants and Chains
Artel Egg Pendant with 24″ Chain
Necklace with card suit pendant

and matching earings below: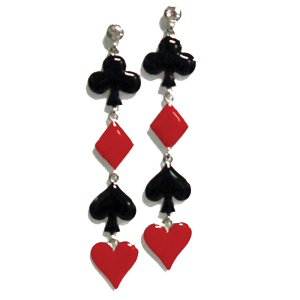 Pandora-style Bead
Charm bracelet beads



 
Pins and Brooches
Lovely pins from sevennotrump.com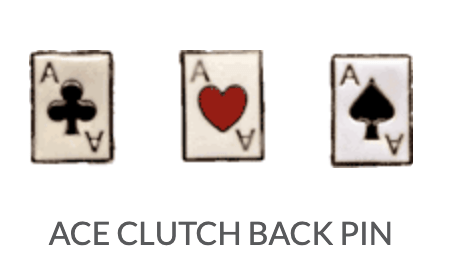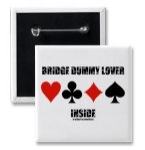 Temporary Tattoos
Bracelets and Charms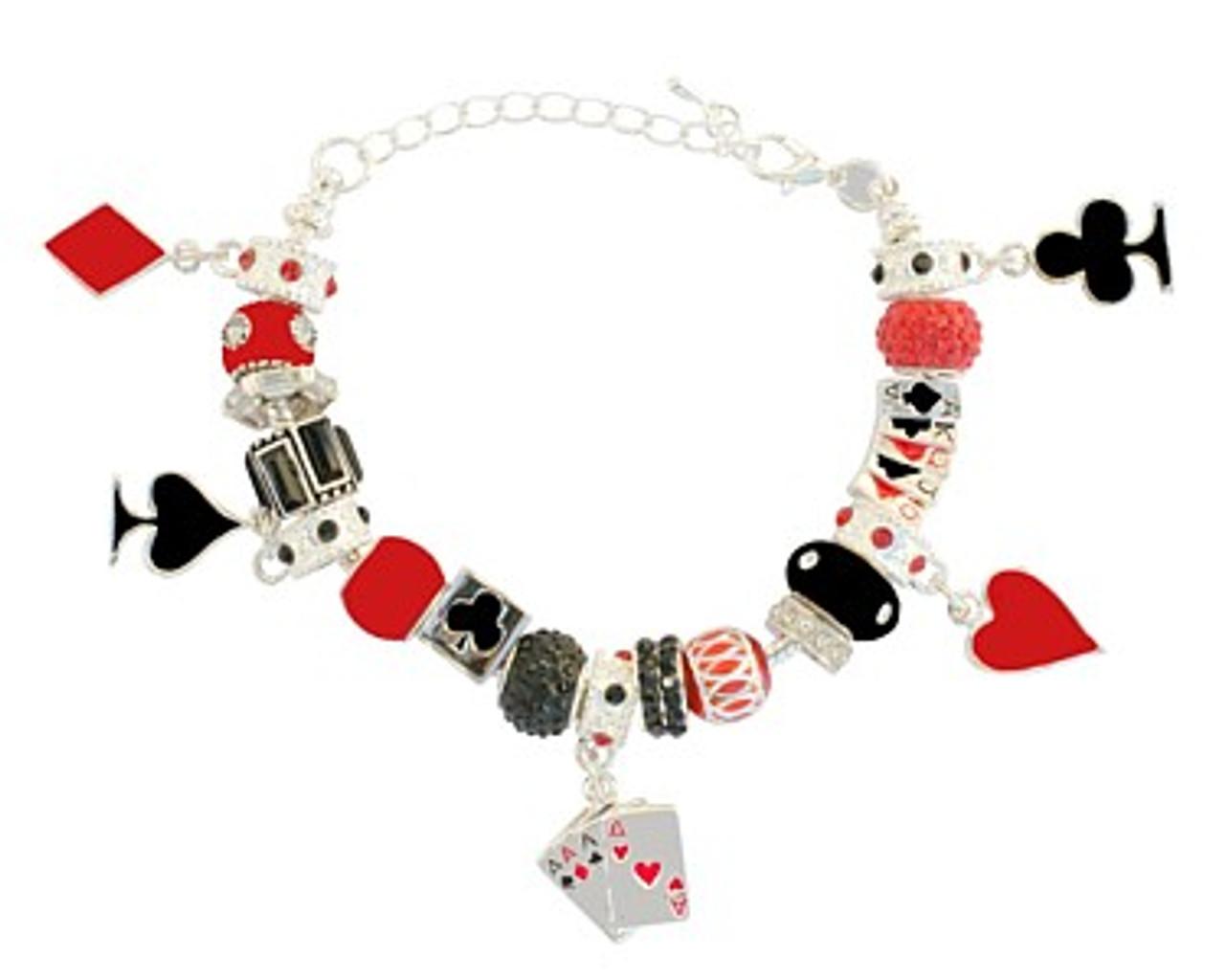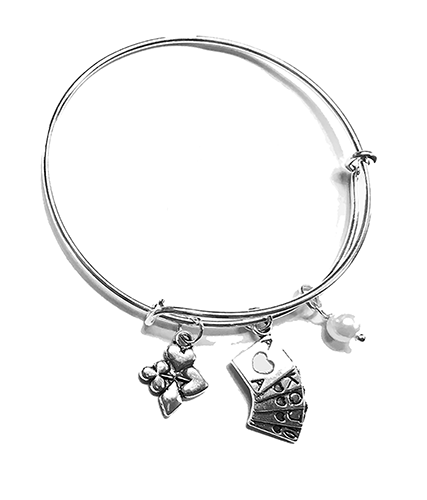 Earrings
Many beautiful card-themed earrings on Amazon
Love these asymmetrical dangle earrings – bound to be a conversation starter!
Earrings on Sevennotrump.com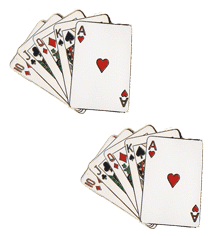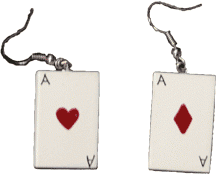 Stud earrings with card motif on sevennotrump.com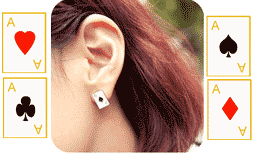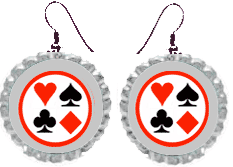 Updated November 2022.