Drinks & Food
Often the best of the party is happening in the kitchen!  Dishes, mugs, glasses, plates, bowls and serving utensils can be found on this page. Things to drink from. Things to help prepare drinks. Things to put food on. Things to eat food with.
GLASSWARE AND ACRYLIC
Four hand etched glass tumblers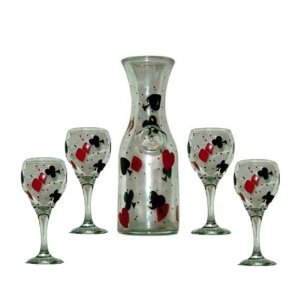 MUGS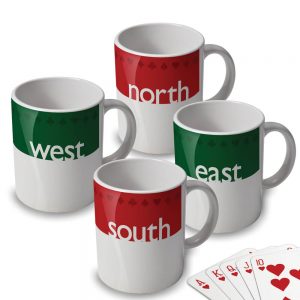 North South East West! Porcelain Mugs – Set of 4
Bone China Mugs
Bone china mug with gold card suit design
Other suit motif mugs
Wine Glasses
It's the little things
Look at this beautiful Bopla cup and saucer from Switzerland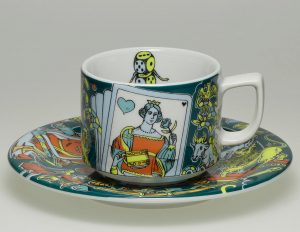 SALT & PEPPER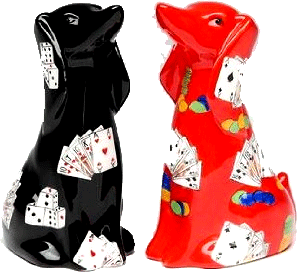 FOR THOSE DRINKS
Open a Bottle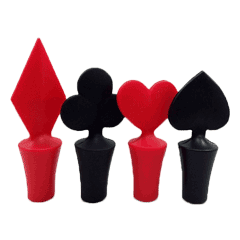 Whiskey Stones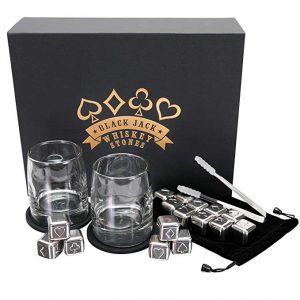 Open a bottle
Or stick some olives
Add some Charms
Add ice!
Card Suit Ice Cube Tray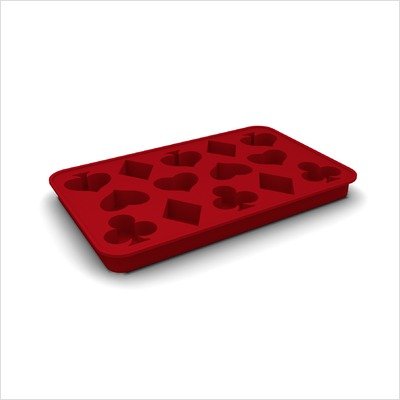 And a bucket to put the cubes in!
FLATWARE
Mad Hatter Flatware sets
SNACK DISHES
Aluminum
And Party Picks for those snacks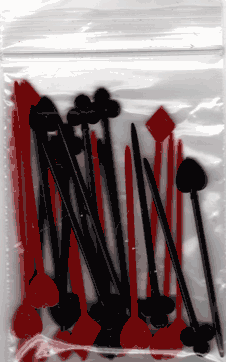 AND PLATES …