Playing Cards
The amazing little stack of pasteboard pictures has fascinated humans since its invention during the Tang Dynasty in the 9th century. On this page you'll find some very nice decks, links to card shops, and some articles we've written over the years. Enjoy!
Note: If you're looking for card boxes, travel sets, card holders, card tables, cloths and other card related items, choose ACCESSORIES from our main menu.
ACBL OFFICIAL PLAYING CARDS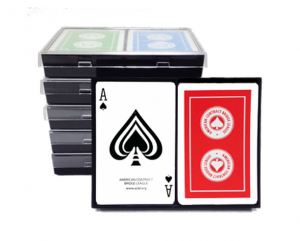 Official Source of ACBL Playing cards and much more can be found at Baron Barclay Bridge Supplies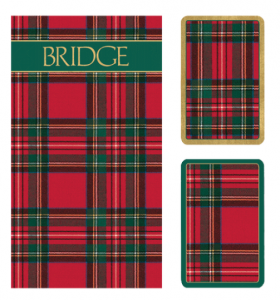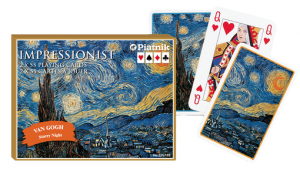 Gift Boxes and more!
---
BRIDGE SETS & CARDS
RICHMOND BRIDGE
Beautiful cards from Richmond Bridge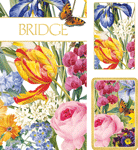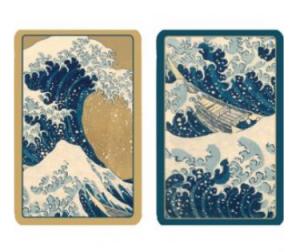 Le Jardin de Mysore Bridge Cards
Luxury Gilt-edged Playing Cards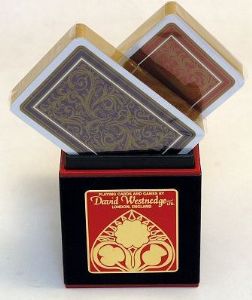 SIMON LUCAS BRIDGE SUPPLIES
Beautiful card sets from Simon Lucas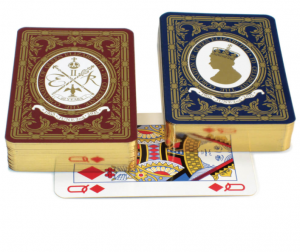 PLAYING CARDS AND MORE
Springbok Bridge Gift Sets have everything you need, including two decks of top quality Bridge cards, with matching tallies and a large score pad.
A variety of playing cards can be found on Playing Cards and More including Gem Collection, Congress, Sunsout Cards, Bicycle Cartamundi plastic cards.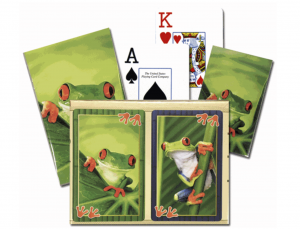 THE BRIDGE SOURCE
Bridge Cards can be found at The Bridge Source, offering a variety of top quality playing cards designed specifically for bridge.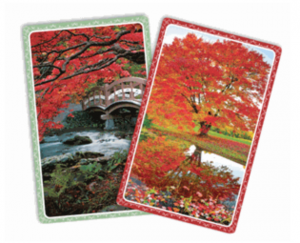 Large Print Cards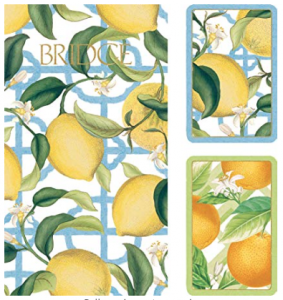 BRIDGE IN THE BOX
Bridge in the Box offers some lovely cards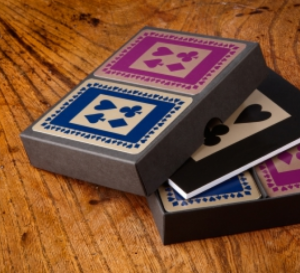 ---
Art Cards on Etsy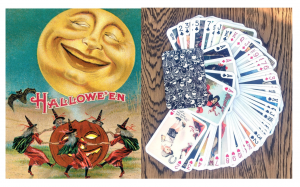 Etsy is great for vintage collectables, art cards and more!
Vintage Pinocle Deck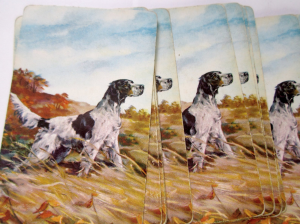 Chimney Sweep Cards, circa 1950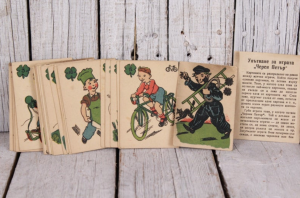 And if you like luxury, check out these gold playing cards
Simon Drew's Preposterous Playing Cards & Peculiar Playing Cards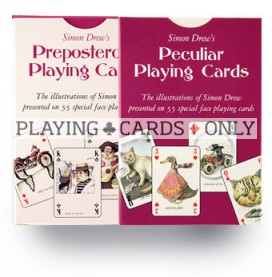 Have friends who find the writing too small on their playing cards? Try these low vision playing cards.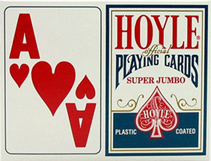 UNIQUE AND UNUSUAL CARDS
Featured Deck: Killer Bees
Killer Bees Playing Cards Deck by Ellusionist is specifically designed with card players, magicians and card enthusiasts in mind. Like all superhero stories, Killer Bees were created by scientists to help re-populate their diminishing Bee population. We wanted to capture the darker bodies of these cold-face killers in our deck. Creating a harsh black back with toxic-waste yellow honeycomb design on the back. The black faces display custom pips and hold a sinister simplicity. A portion of each Killer Bee Deck sold is given to the IUCN organization to help support the honey bee population. Printed on quality Cardamundi B9 stock with a true linen finish.
Rare Playing Cards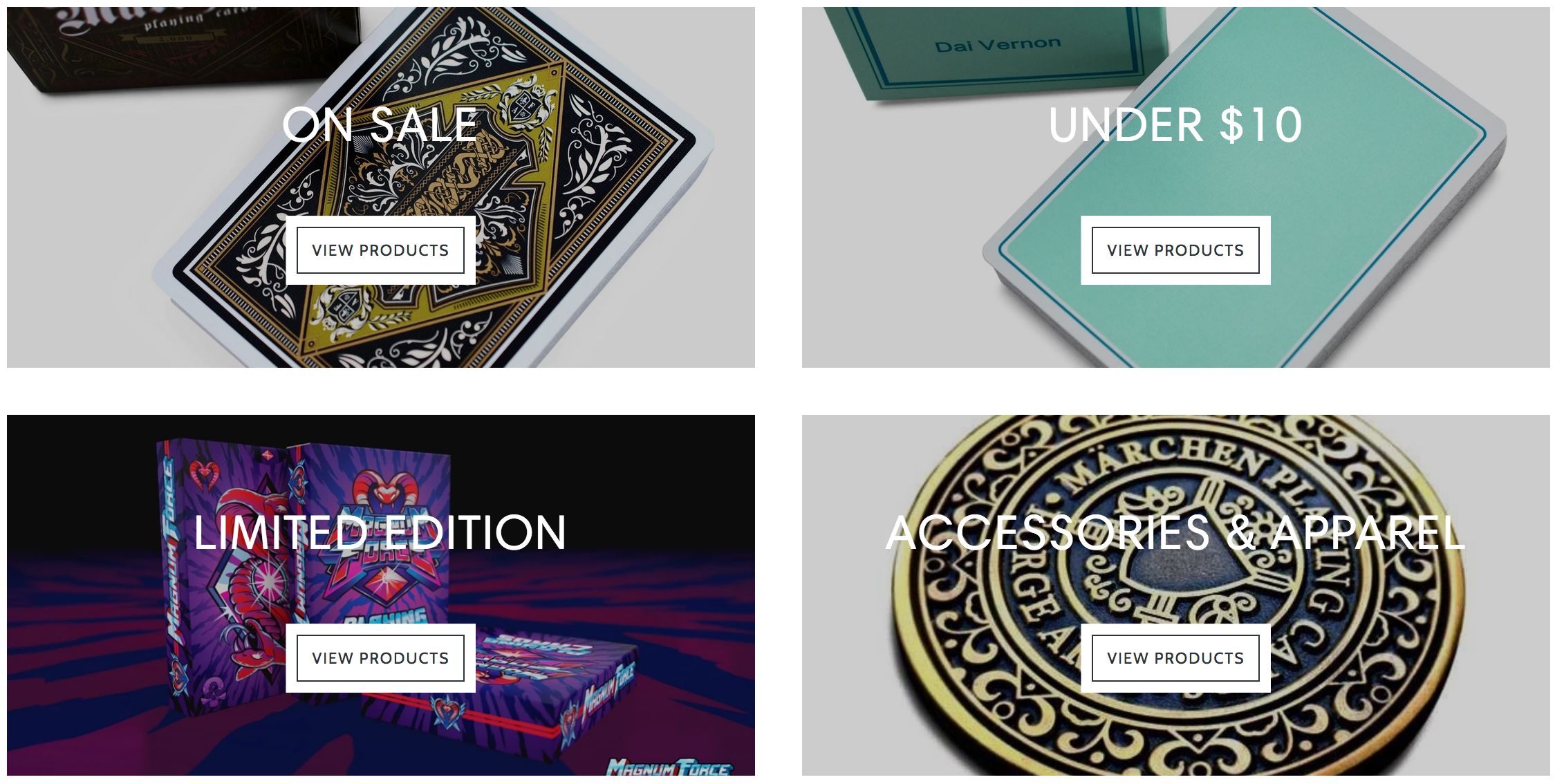 Based in the United States, RarePlayingCards.com was formed to help magicians, collectors, cardists, and poker players find and purchase some of the most sought after playing cards from one trusted place. All of their decks are stored in a climate-controlled warehouse to ensure that they remain in top condition.
Theory11 – To Advance the Art of Magic
theory11 is a producer of luxury, designer playing cards. To date, we've designed and produced 78 unique playing card designs. Our goal in playing card design is simple: to push the envelope and create the most breathtaking, innovative, elegant designs.
Ellusionist
Ellusionist was founded on January 1st, 2001 by Brad Christian to create the best online training environment for people who want to learn high-impact, effective magic tricks. Ellusionist's growth has been unprecedented. To date, over 60,000 members worldwide participate in our discussion forums — the largest online magic forums on the net.
MORE UNIQUE CARDS
Black cards for the collector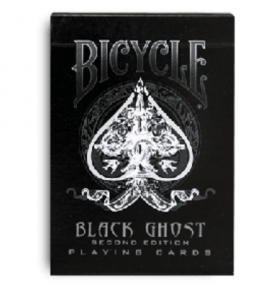 Pop culture cards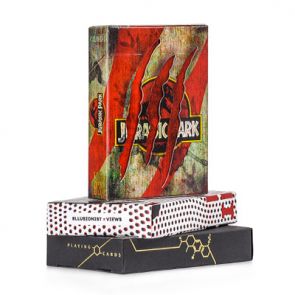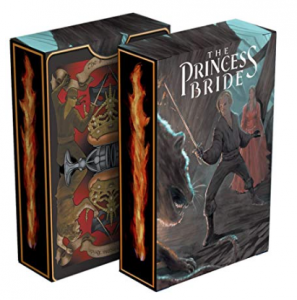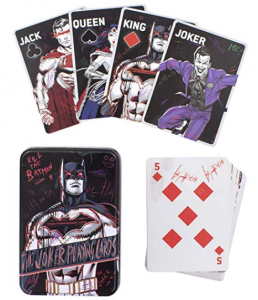 Green cards. Eco-friendly and recyclable!
Here's another unique set from Bicycle
Art Cards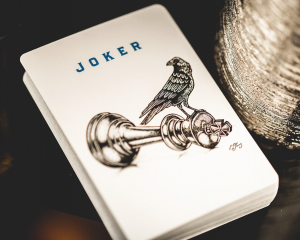 CUSTOM PLAYING CARDS
Many of you have asked if we know of a good service. Here's one we found recently that looks perfect!  Shuffled Ink Custom Playing Cards – and there's a fun playing cards blog too!
These beautiful cards from Richmond Bridge are just what you're looking for!
More custom cards!
---
Something fun
---
THE SHOPS
Many shops feature beautiful decorative cards and gift sets including:
London Bridge Centre Historical and vintage cards
Canadian Bridge Supplies Playing Cards and Bridge Sets
Playing Cards Only : Features playing cards and card games that are designed to be informative and entertaining for all ages.