Party Cloth
Card motif  napkins, tea towels, oven mitts, napkin rings, place mats, potholders, cozys and wraps.
PAPER NAPKINS
Click on image of napkins you like to visit store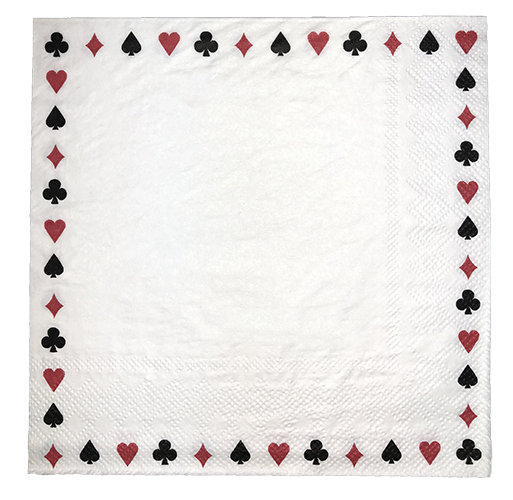 Lots of different paper napkins from the Bridge Shop

TEA TOWELS
Cotton tea towels with card suit design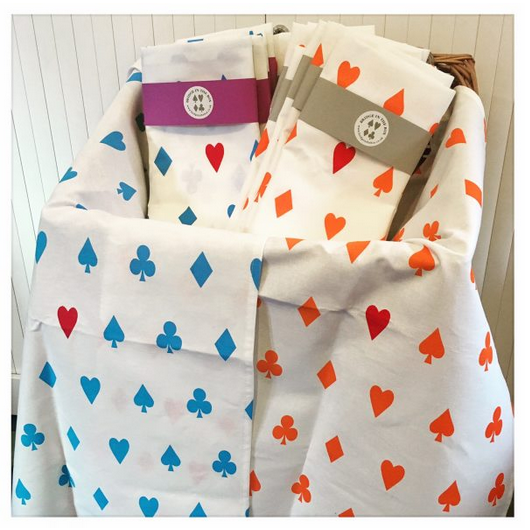 Table Cloth and Placemats
Laminated square placemats from Bridge In A Box
Set a nice table with the lunch cloth and napkin set from the Bridge Shop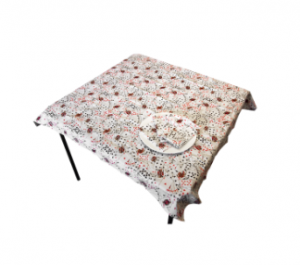 Bridge Table Cloths & Covers
Can be found in our Card & Bridge Accessories section along with some beautiful bridge tables and bridge chairs.
Curtains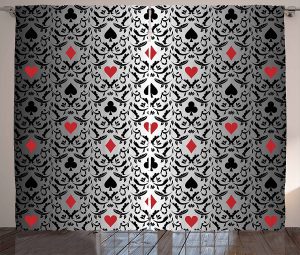 Aprons
Now you're cooking!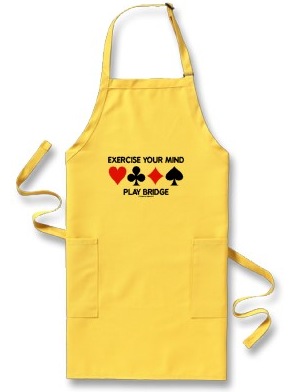 This natural linen apron with card suit embroidery