Poker (and other games) Accessories
Card shufflers, card dealers, poker chips, poker tables and more for poker fans around the world. What you can't find here, you can find on Amazon at this link!
Look your best!
We love these women's crew sweaters by RunGoodGear don't you?


Jewelry
Some beautiful pieces can be found on NoMercyMaking's shopping site
Poker Chip Beads – great as party favours
Mouse Pads
Poker Pro Mouse Pad – all the information you need to make decisions like the pros
–
Poker Furniture
Look at this amazing poker table-cover – with carrying case!
Style your Poker Area with
Comforts while you play!
There's no game without cards
Modiano in 4 colours
Ace 100% plastic cards
Card Shufflers & Discard Holders
Manual Shuffler from Baron Barclay
Poker Chips & Chip Sets
Nothing adds a sense of professionalism to your home game more than a high quality set of affordable poker chips. Typically, one 500 chip set is adequate for 9-10 player games or tournaments, 1,000 chip sets will be adequate to host a game or tourney up to 20 players. Try to purchase the clay variety – they have better weight.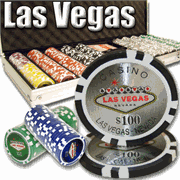 Click here for page of Poker Supplies on Amazon.com
Poker Weights