Stationery and Supplies
If it's made of paper or can be found on a desk, you'll find it here.
On this page you'll find memo pads, note pads, flash cards, bridge calendars, bridge greeting cards, many different kinds of bridge pens and pencils, photo albums, photo frames, bridge motif wrapping paper, gift bags, magnets, ribbon, journals, digital papers and scrapbooking supplies for card players. You'll also find, on our menu, a page of Bridge Essentials that lists bridge shops that will sell you bridge essentials such as score sheets, convention cards, travellers and more.
SEND A CARD
So much can be said with a card. Click on any of the greeting card images below to travel to online shops with a great variety.
This charming set of 6 different greeting cards features original images by Erika Oller.
MOUSE PADS
Digital Papers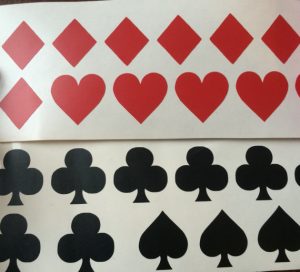 Some beautiful score booklets from Bridge in a Box
Jumbo Score Pad from
Barron Barclay Bridge Supplies
Embroidered, Vinyl or Enameled
"STICKERS" and "WINNERS PINS"
for your next tournament
from SevenNoTrump.com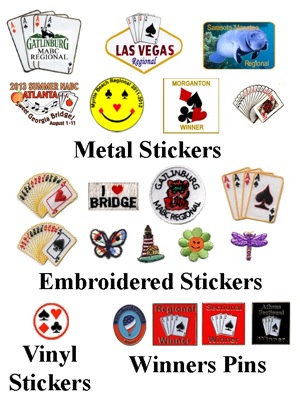 TALLIES
Ya can't have a bridge party
without 'em! Tallies for teams, pairs and individual games help people keep their scores and know where to sit next.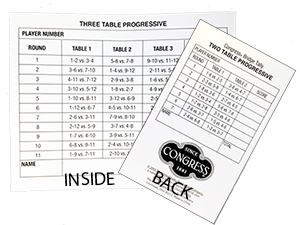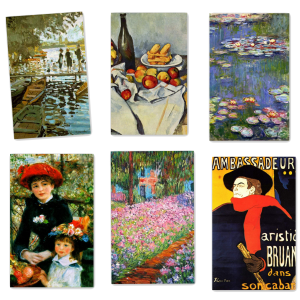 Some beautiful Tallies on
Dee's Bridge Tallies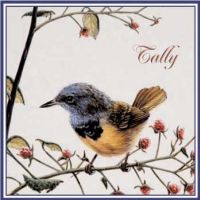 Gift Wrap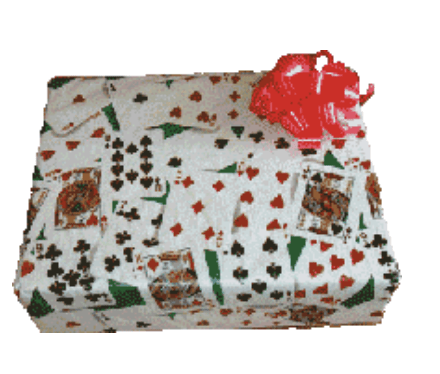 PENS!
If you don't have a good pen, how will you score up that doubled grand slam? Many shops have a lovely assortment of card motif pens. Clicking on the images below will take you to pages with a good selection.
A nicely weighted chunky pen.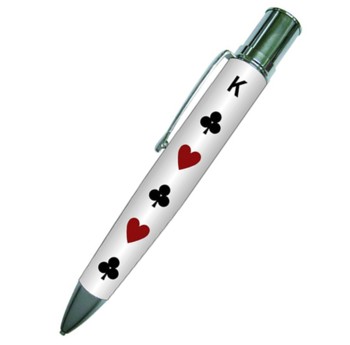 Tell the world you love bridge with these fun pens.

PENCILS TOO …
Mechanical pencils, Pop-a-Point pencils and the good old-fashioned kind too.
Read story : These pencils can make you sharper
Set of 4 Simon Lucas pencils.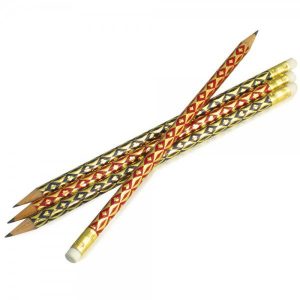 RUBBERS
(we're talking about erasers of course)