by Margie Pignataro, for Gifts for Card Players © 2016
My husband and I decided not to buy each other expensive presents for our birthdays, but I wanted to get him something, some little thing that would ease his work stress. So I went to Target and hit the party supply aisle. (For my fortieth birthday I had a My Little Pony party. And, yes, I do have a My Little Pony deck of cards.) I bought him a Star Wars birthday banner, glow stick swords, and an assortment of children's playing cards.
There were six packs in the package and they were meant to be prizes at a kid's party. Since my husband is a professional poker player, giving him children's cards seemed extremely appropriate.
He was delighted and surprised by the gift. One night we went to the movies and had time to kill before it began. So we went into the theater's bar and played Old Maid, Dinosaur Memory, and Go Fish. It was quite illuminating.
We started with Dinosaur Memory, well, because my husband has loved dinosaurs since he was a kid and first saw Jurrasic Park. The game is like any other memory game: you set up all the cards on the table face down and try to match pairs. In this case, the pairs were dinosaurs or dinosaur tracks. There was a volcano, too, and that was the only one I wanted.
This was an extremely difficult game for me, and my husband had a tremendous stack of pairs while I had about four. My short term memory is awful, and I found the long, complex names of the dinosaurs difficult. My husband, of course, has been comfortable with these names since he was a child. Complex names or not, playing made me feel like I was climbing a steep broken escalator after having had an enormous Las Vegas buffet dinner. But it was good exercise, both for kids and adults. Like crossword puzzles and sudoku, Dinosaur Memory must be good for the brain.
Next we moved onto Go Fish. The game is simple: each person gets seven cards and the remainder form the draw pile. The object is to puts together pairs; the cards all have different sealife on them. Taking turns, each person asks their opponent if they have a fish which will form a pair. If the other person has it, they hand it over. If not, the person says "Go fish" and the person takes a card from the draw pile. The person who wins who has no cards left.
The adorable absurdity of the aquatic life illustrated on the cards made this almost as enjoyable as the game itself. It didn't take us long to figure out that this game has nothing to do with skill and everything to do with chance. So what is the point of this game? Is there anything of value?
For us, the fun came when we asked for cards, when we would end up asking for the same card over and over and over. The cards were silly and we laughed at them. There was silly joy when we would form pairs. We had to work together, even though we were working to win individually. We needed each other to get the cards to win. All the while, we were learning about fish.
By the time it was over, I didn't care that I lost.
Then we played the eternally sexist, and proudly so, Old Maid. The Old Maid in our deck had cats with her, which I found even more enjoyably insulting. Old Maid functions like Go Fish, except all cards are dealt to everyone. Pairs are put together. Taking turns, each person draws a card from the other's hand and continues to make pairs. Old Maid doesn't define a winner as much as it defines a loser: the person who loses is the one left with the Old Maid card—because no one wants to be stuck as the Old Maid.
I was dealt the Old Maid card and I knew for sure that I would lose. We picked cards from each others hands, putting together firemen, policemen, soldiers, teachers. In the past when I had played this with my brother, we would push the Old Maid card up above the other cards in our hand, as if tempting the person to draw that card. It would never work. If the game can have any skill involved, it would be the ability to manipulate your opponent to draw a specific card from your hand.
But what does that mean in the end? Old Maid was about silliness. Sexist stereotypes aside, it was enjoyable absurdity. It was like playing tag: the game isn't about winning, it's about the exercise, the running around. The bizarre characters on the Old Maid cards are merely the landscape through which we traveled. It was wonderful, smart dumb fun.
Best of all, it was a small birthday party for my husband, who eventually won and didn't have to be the Old Maid.
Perhaps the best thing about these games was that they were so silly we couldn't take the competitiveness seriously. We enjoyed spending the time together, and any opportunity to laugh is a good thing.
Children's card gift packs can be fun for everyone in the family! Click image to purchase
This post was created in cooperation with the Swedish online casino Rizk Casino. Visit Rizk Casino where Captain Rizk will help make your casino experience as simple and welcome as possible.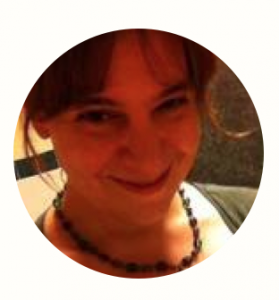 Margie Pignataro is a Fiction/Playwright/Academic Writer from the United Kingdom. She is the daughter of a blackjack player and the wife of a professional poker player and we look forward to many excellent articles giving us an inside view of the world of cards, casinos and gambling. See more of Margie's articles on Great Bridge Links.