My Obsession With Winning Spider Solitaire
by Margie Pignataro, © 2016 Gifts for Card Players
I learned how to play Spider Solitaire from my dentist.
My dentist was also my step-mother-in-law and we had an awkward relationship that was cordial at best and strained at its worst. But we tried and managed to keep things friendly and civil. One night my ex and I went to his parents house for one of our regular visits. His step-mother and father had been drinking, and they were having a lovely time. They were friendly and very talkative and kept trying to get drinks for us. I wished we could drink together on every visit.
His step-mother beckoned me over to the couch and showed me what she was playing on her Ipad. It was Spider Solitaire. I'd never heard of it before and she explained the rules to me. It's very similar to traditional Klondike Solitaire, except for a few variations that made the game slightly harder. For one thing, to play it with actual cards requires two decks of cards. The MobilityWare game app allows to change the parameters of the game, so you can play with all four suits, three, two or one. I always play with just one, and to do so with physical cards would require playing with four decks.
Wikipedia has a concise description of the game: "The main purpose of the game is to remove all cards from the table, assembling them in the tableau before removing them. Initially, 54 cards are dealt to the tableau in ten piles, face down except for the top cards. The tableau piles build down by rank, and in-suit sequences can be moved together. The 50 remaining cards can be dealt to the tableau ten at a time when none of the piles are empty."
There are variations on the game as well and the list reads like the table of contents in a fairy tale tome: Antares, Beetle, Black Widow, Curds and Whey, Double Scorpion, Lady Cadogan, Miss Milligan, Miss Muffet, Rouge et Noir, Simple Simon, Gigantic Spider, Relaxed Spider, Spiderette, Spiderwort, and Will o' the Wisp. All variations either ease the traditional rules or use additional decks of cards.
It requires a more complex way of envisioning the game. There are more options for uncovering cards. Forgetting to move one card, or moving the wrong one, can lose the game. I've played Klondike my entire life, with all variations of play. But it never grabbed me like Spider Solitaire has. It feels more intellectual, more challenging. It forces me into a different way of thinking about the cards.
I've played Spider Solitaire on my iPod or my Nook for hours on end, days at a time. It has become a form of meditation. The cards take on characters of their own and their interactions form stories. I play with only one suit because it's the easiest setting. I want to win and most of the time I do. At times, I add a second suit or a third, and the game becomes extremely difficult. So I go back to my string of one suit wins.
When my husband found out how I play Spider Solitaire, he laughed. The idea that I play the easiest setting because I want to win seemed absurd, and it is: in a game designed to be a challenge, why take that challenge away? What is the point of winning if it comes easy?
At a certain point, the game becomes a ritual. And the ritual is designed to make me feel like a success and a winner. That isn't something to be ashamed about. We all need that, don't we? When times are difficult, it's good to succeed at something, even if it's as little and transitory as a game on a solitaire app. Perhaps this is an element to all card games—perhaps to all competition.
Besides, I have a nice memory attached to the game. I had a moment with my dentist/step-mother-in-law in which we bonded over playing solitaire. This is something I hadn't thought possible. We shared a puzzle and, for a instant, it made us happy.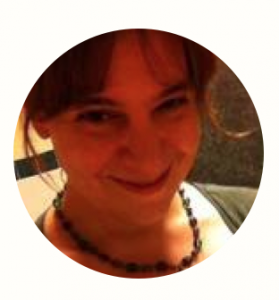 Margie Pignataro is a Fiction/Playwright/Academic Writer from the United Kingdom. She is the daughter of a blackjack player and the wife of a professional poker player and we look forward to many excellent articles giving us an inside view of the world of cards, casinos and gambling. See more of Margie's articles on Great Bridge Links.