Decks in the Halls
We're not sure if that's what the classic song meant with "deck the halls", but another card deck always makes for a great gift around Christmas. Fits perfectly in a stocking and plays games that can be loved by the whole gang – no matter what age!
Of course, most of these card decks are great to use throughout the year. The Santa suit you're keeping in the closet is considered optional for wearing while you play the game.
We love cards – of course! We have an entire website dedicated to these perfect little pasteboard picturebooks. Here are the coolest card decks you can get this Christmas, updated for 2020. Click the images to teleport to the shopping page where you can find the product.
Let's start with red
It's the colour of the season after all!
Red Playing Cards from Theory11 – AIDS is the leading cause of death among young women worldwide. Yet it is preventable and treatable. theory11 is proud to continue our partnership with (RED) in the fight to end AIDS. Your purchse will help in this fight.
Stanbur Royal Playing Cards from Rare Playing Cards.
Wrapped in dark red paper with a custom wax seal. The tuck case is very luxurious with embossing and foil. The numbered cards are delicate, and this worn background reinforces their medieval inspiration. The back shows a traditional intricate design made with natural shapes.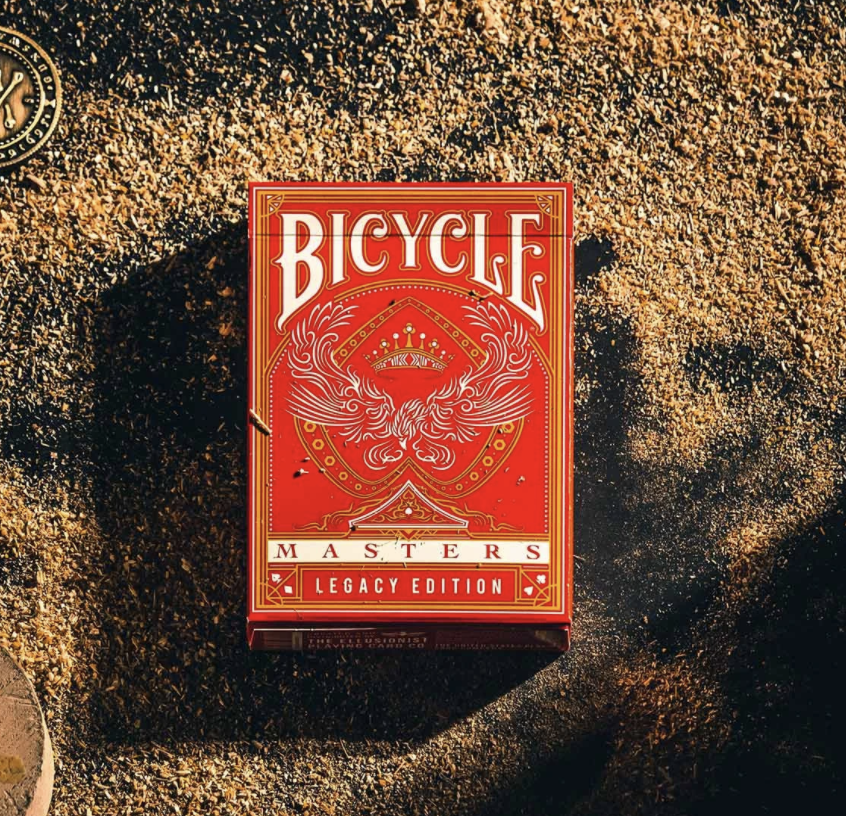 Bicycle Red Legacy Masters
– Ellusionist has revived the famed Red Bicycle Masters that we know and love. These cards are like a finely aged wine. The all-American stock is crushed to perfection. The process increases density. Same fibres, just compacted. This gives a thin, but durable card stock for die-hards and workers. 
You'll quit before the deck does
.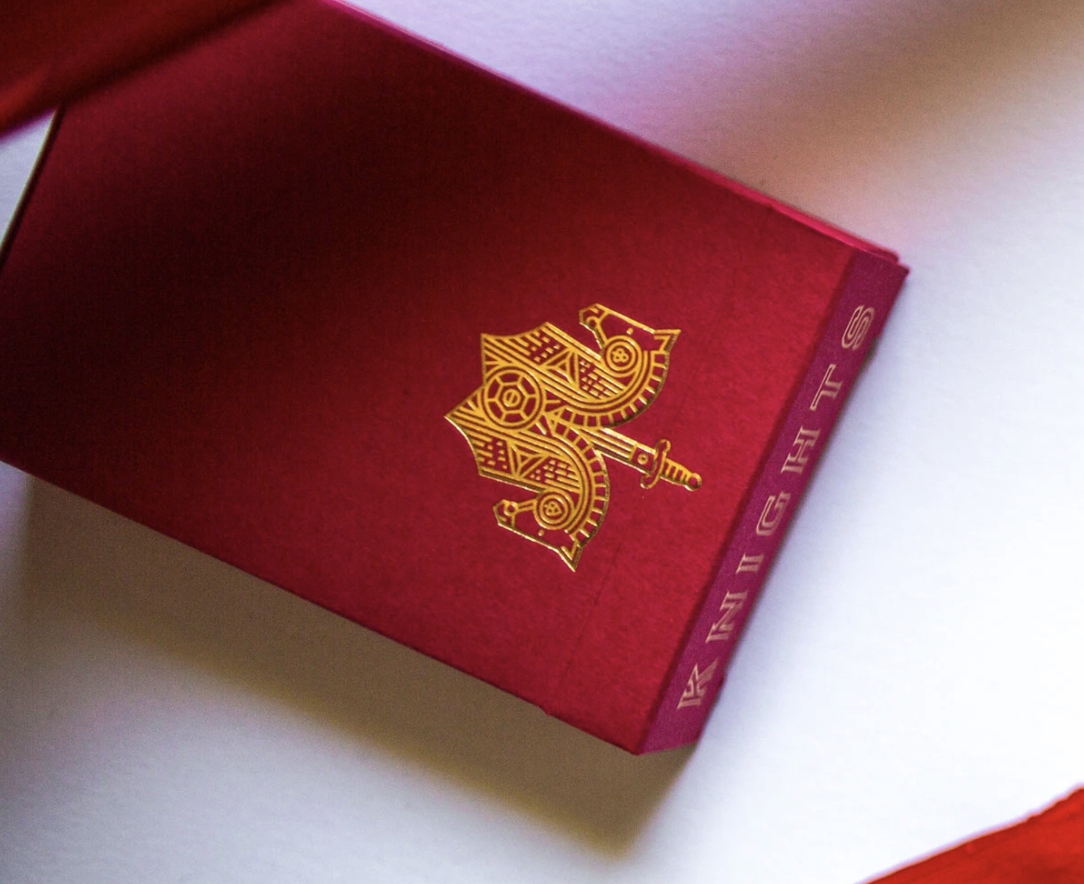 The Red Knights
– Metallic Gold ink coupled with original artwork from the insanely creative mind of Oban Jones brights this iconic piece of design to life before w your very eyes. These are the Red Knights.
HOLIDAY THEMES
The Rudolph Reindeer Playing Card Deck
When it's time for Christmas, there's nothing quite cuter than Rudolph – and this is one of the coolest ways to introduce especially small children (or well, fun adults) to playing cards for the first time. The cartoons are cute enough to make this one worth getting as a great stocking stuffer for kids around this time of year.
Christmas-Themed Go Fish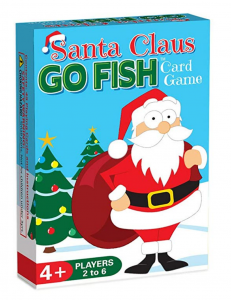 Go Fish is a classic card game, and it's a great distraction if you know you'll have a bunch of kids around Christmas asking you when the food's going to be ready; this one is enough to keep them busy, and it's even fun for the rest of the party once the kids have gone to sleep.
---
Krampus Playing Card Deck
The Krampus playing card deck designed by Monte Beauchamp is just about one of the creepiest card decks you'll have seen all year, but it's also one of the coolest – it's designed around the creepy Christmastime legend of the Krampus, which is honestly terrifying and not for children at all (but surprisingly in some parts of the world, is – and children aren't generally horrified to the teeth for some reason).
Still it's a really cool deck for a friend who likes creepy decks, especially with a copy of Krampus, the movie starring Adam Scott from Parks & Recreation.
---
A Christmas Carol Deck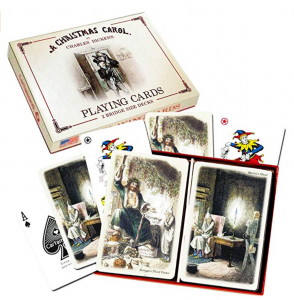 A Christmas Carol deck is what you get when the classic holiday story meets a card deck, and if you want something that's really cool, original and Christmas-themed without going completely over the top – and again, the artwork for this book is spectacular.
---
A Christmas Tarot
What if you're looking for a tarot deck instead? Well, it's out there.
You might have wondered what happens if you combine A Christmas Carol and a tarot deck, and here's your answer. This actually looks like a great deck to own if you regularly do tarot readings for yourself or others, and the artwork is incredible – fitting even for times that aren't Christmas.
---
The Coca-Cola Santa Claus Deck
For collectors of limited edition or vintage decks, this one makes a great gift – although you might have to dig a little harder through Amazon listings to find it.
The Santa Claus-themed Coca Cola decks were released through different years, and not all are as rare as others – but we'd go as far as to say that all of these made for excellent card decks.
---
Card Gift Sets
No page of playing card gifting ideas is complete without mentioning Gift Sets. Typical gift sets come with lovely card box, two beautiful decks of cards and a matching score pad for those who might be using the set for the game of bridge.
Here are some beautiful sets – and links to the stores of our sponsors.
Baron Barclay Gift Sets
Richmond Bridge Gift Sets
And be sure to visit our Playing Cards page!